BUILD YOUR OWN CUSTOM CHAMP RING
Starting at $599

per

ring



Celebrate your success for a lifetime! *Payment Plan Available

1000+ Online Builder Options

Upload Your Logo & Text

Choose Silver, Gold or Black Metal
✮✮✮✮✮ 5.0 |  800,000+ Happy Customers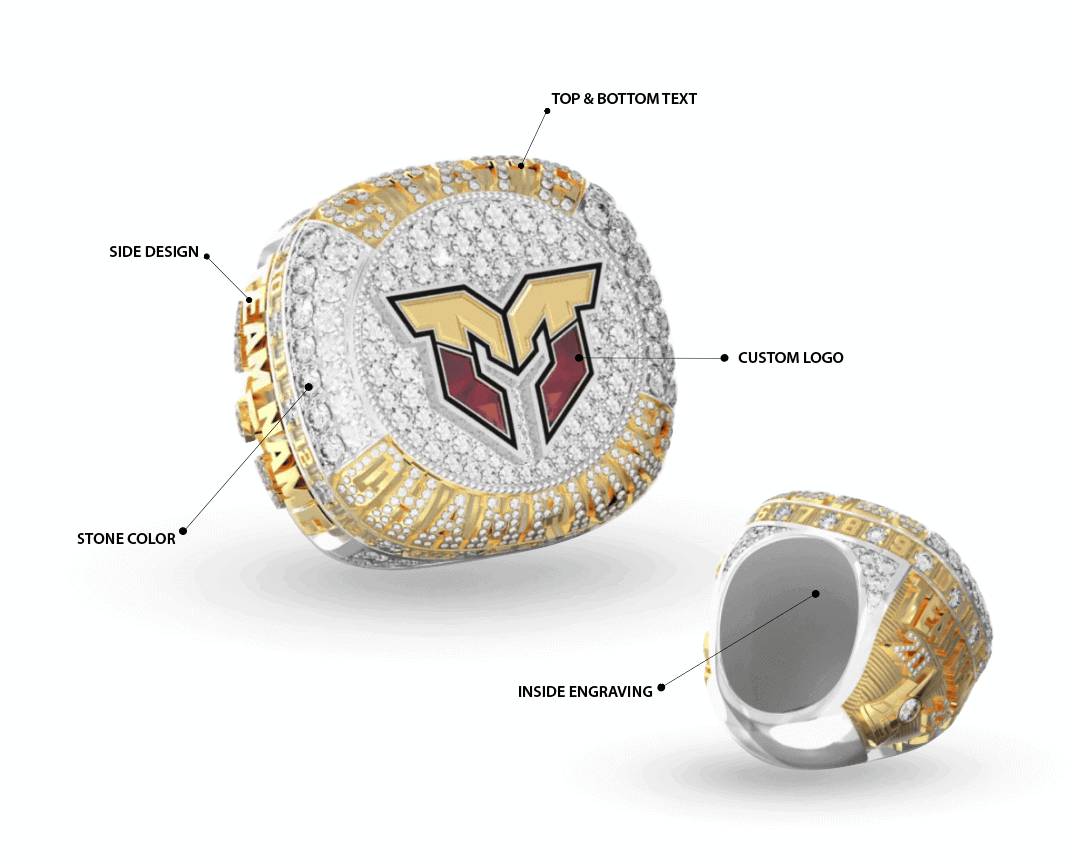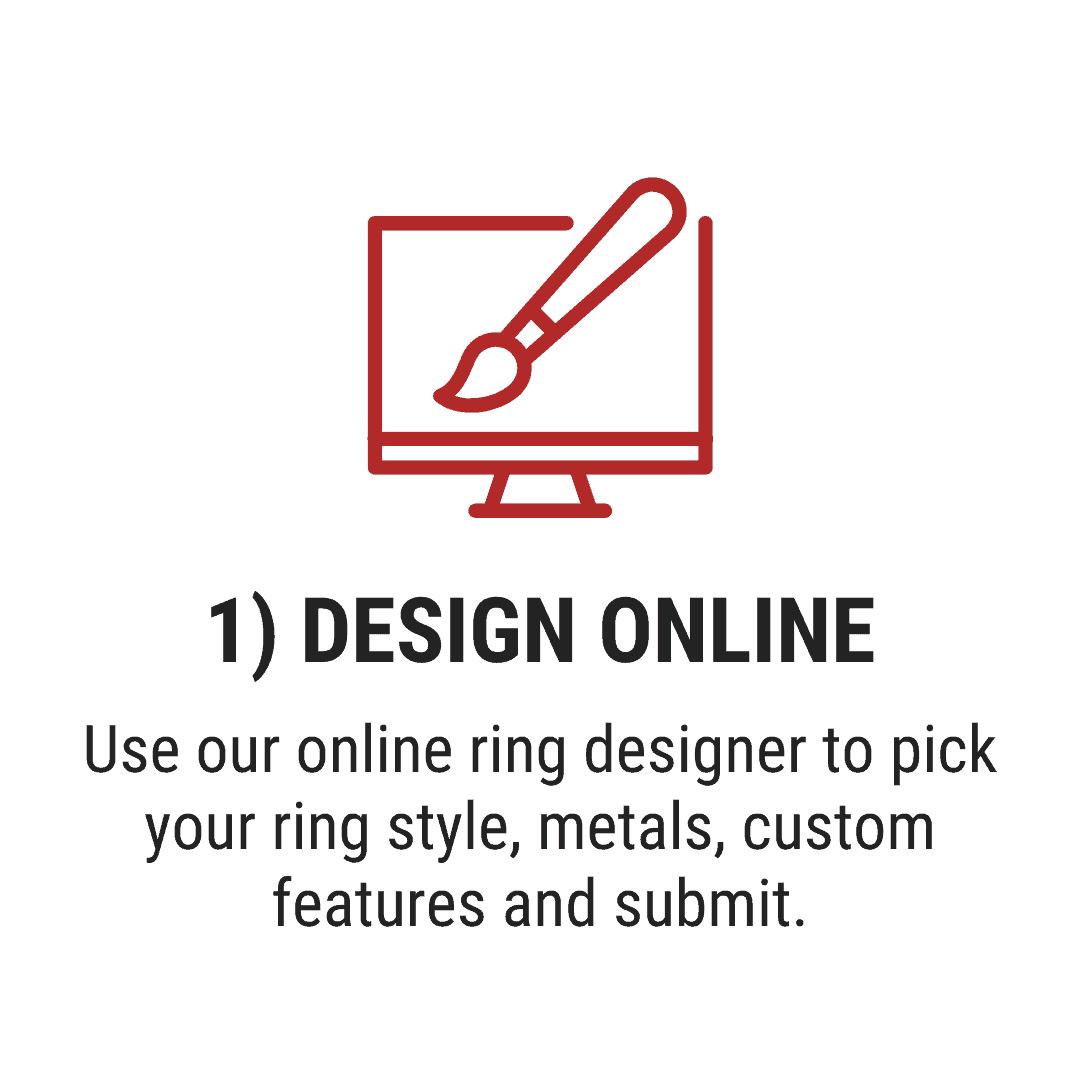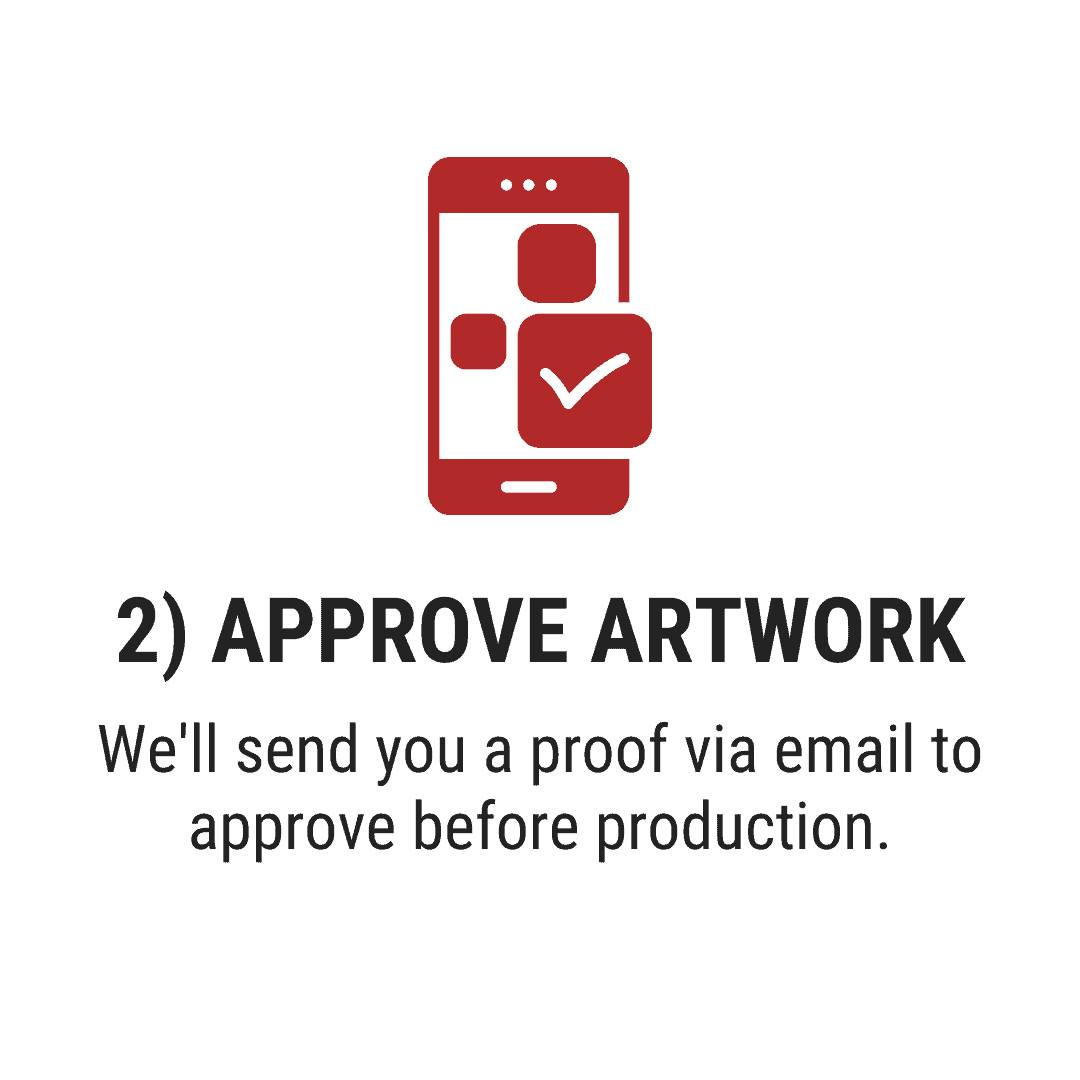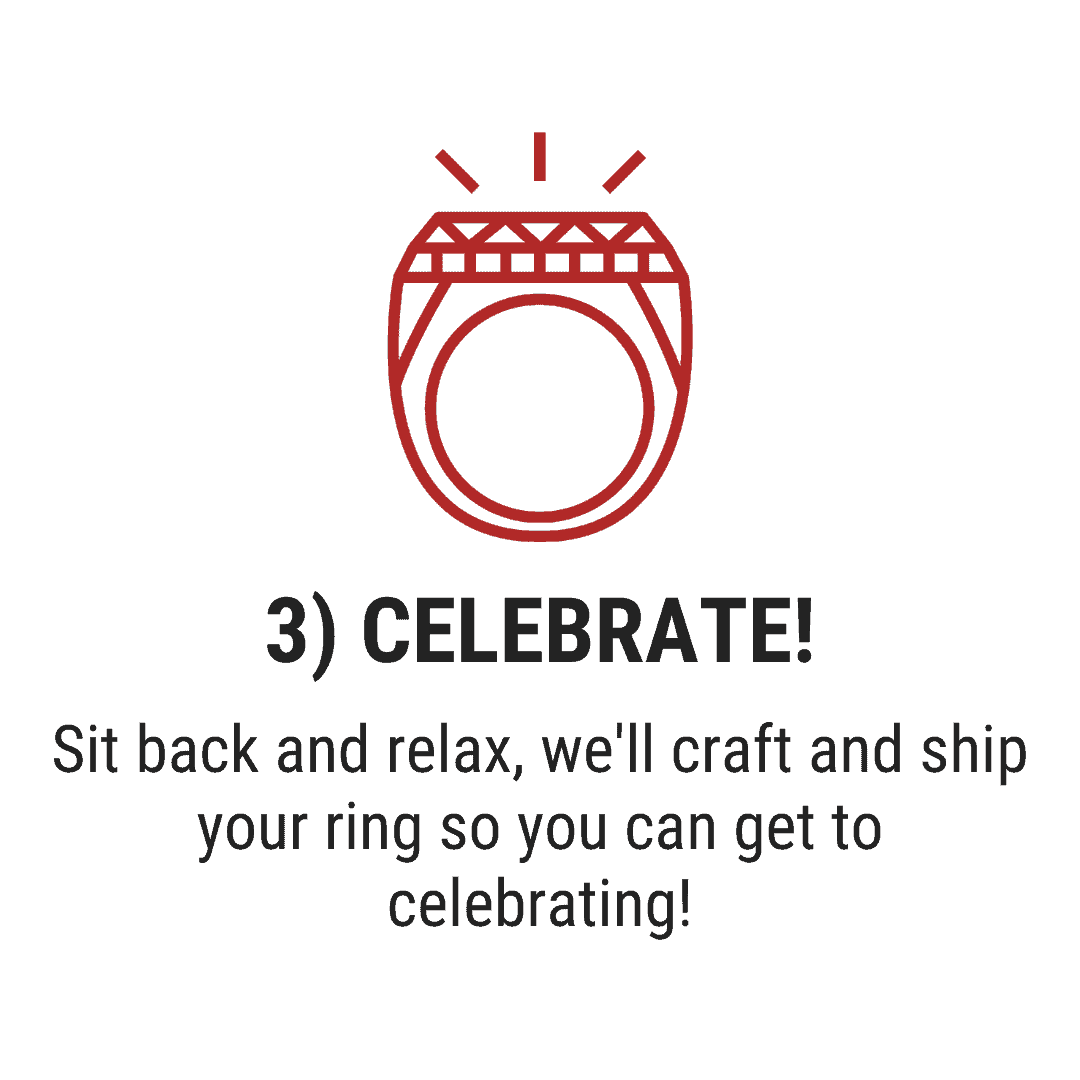 RING FEATURES
Fully customizable champ ring

Choose from hundreds of stone color options

Endless top and side of ring design options

Choose from black, gold or silver metal finish

Choose from 3XL Superbowl sized, Large or Small

Industry leading limited lifetime warranty
PRICING DETAILS

$599 Base Price Includes:
-Choice of metal type
-Choice of ring top size
-Custom or stock top icon
-Choice of stone colors
-Side stock icons (additional custom designs -extra)
-Custom text on all sides

Customizations (optional):
-Ring side stone-filled numbers: $20/each
-Personalized inside band engraving: $10

Add-On Items (optional):
-Standard Ring Box: $5
-Deluxe LED Ring Box: $15
Secure Checkout
Tax & Handling: A 7% fee will be calculated during secure checkout for tax & handling.
SHIPPING & PRODUCTION
Shipping & Production Times
Current single ring production times are 14-16 weeks.  There are times when an unforeseen situation happens when crafting some rings. In this situation, please allow up to an additional four weeks. These delays are very rare, but sometimes necessary to make sure the ring is crafted exactly as our customers expect.
MORE FAQS
Can I add custom logo/designs to the ring sides?
At this time we only offer standard sport, number and text icons on the sides of the ring. If you are looking to have custom sides you will need to work with one of our Sales Reps–to do that please submit this form. 
What type of metal do you use?
We recommend the silver or yellow Lasium metals. They both have the luster and shine of white or yellow gold, and they won't tarnish or scratch. All of our metals carry a full lifetime warranty on every part of the ring. No other company can beat our warranty and resizing guarantee.
Return Policy-Please read carefully before making your custom product purchase(s).
All orders placed through our online store are considered custom orders, made as requested by the customer (you), and we are not required to offer a refund if you changed your mind about your purchase. Each piece of custom jewelry takes many weeks to create from start to finish–depending on how you customized your order. 
Please note we do not refund orders for "buyers remorse". We offer no refunds on custom engraved products and custom made rings. 
Items thought to be damaged or defective must be returned via our repairs process. The validity of all claims will be decided by Signature Championship rings. If the received order was faulty or damaged, we will properly meet obligations in our provided warranty. 
✭✭✭✭✭ 4.9/5.0 | Google Reviews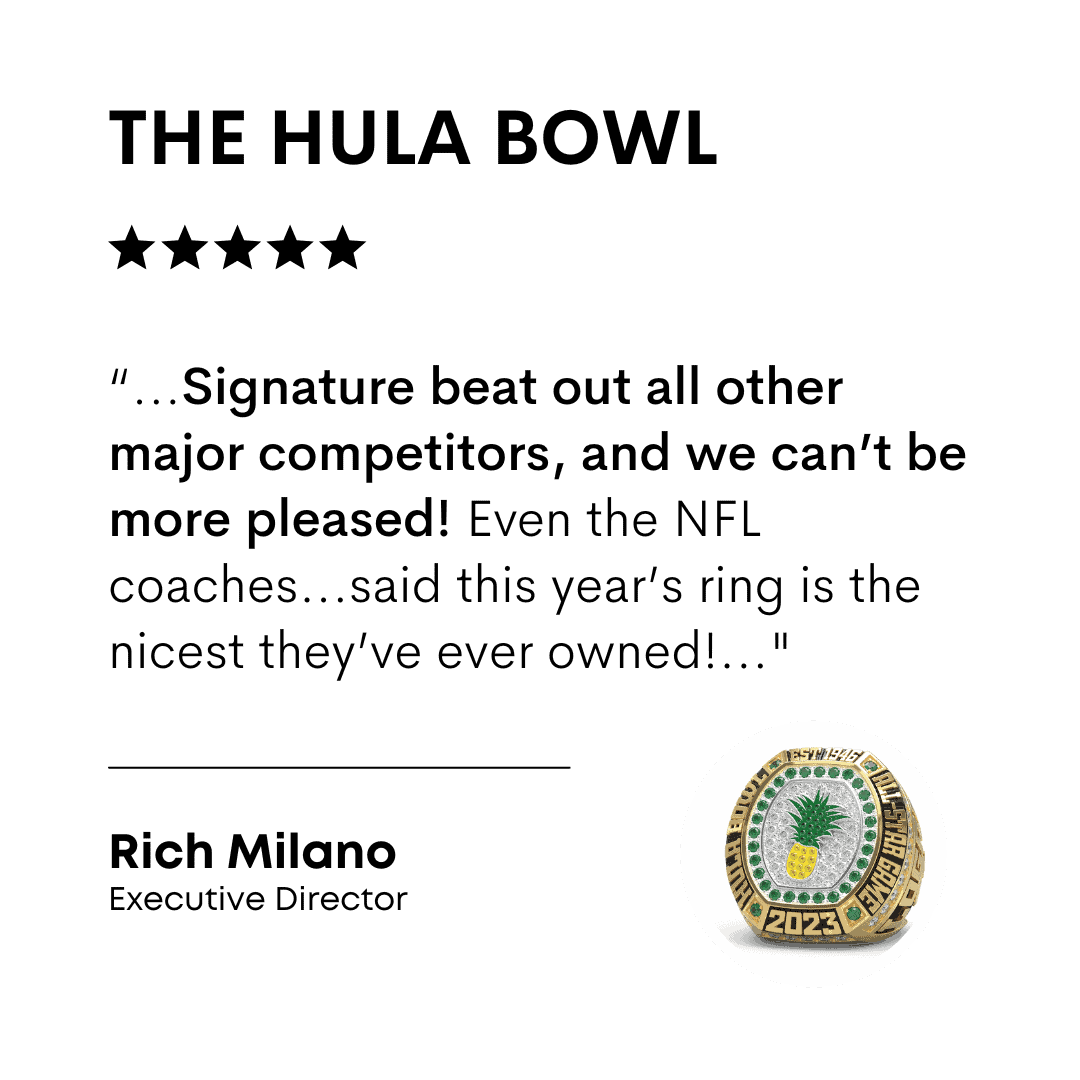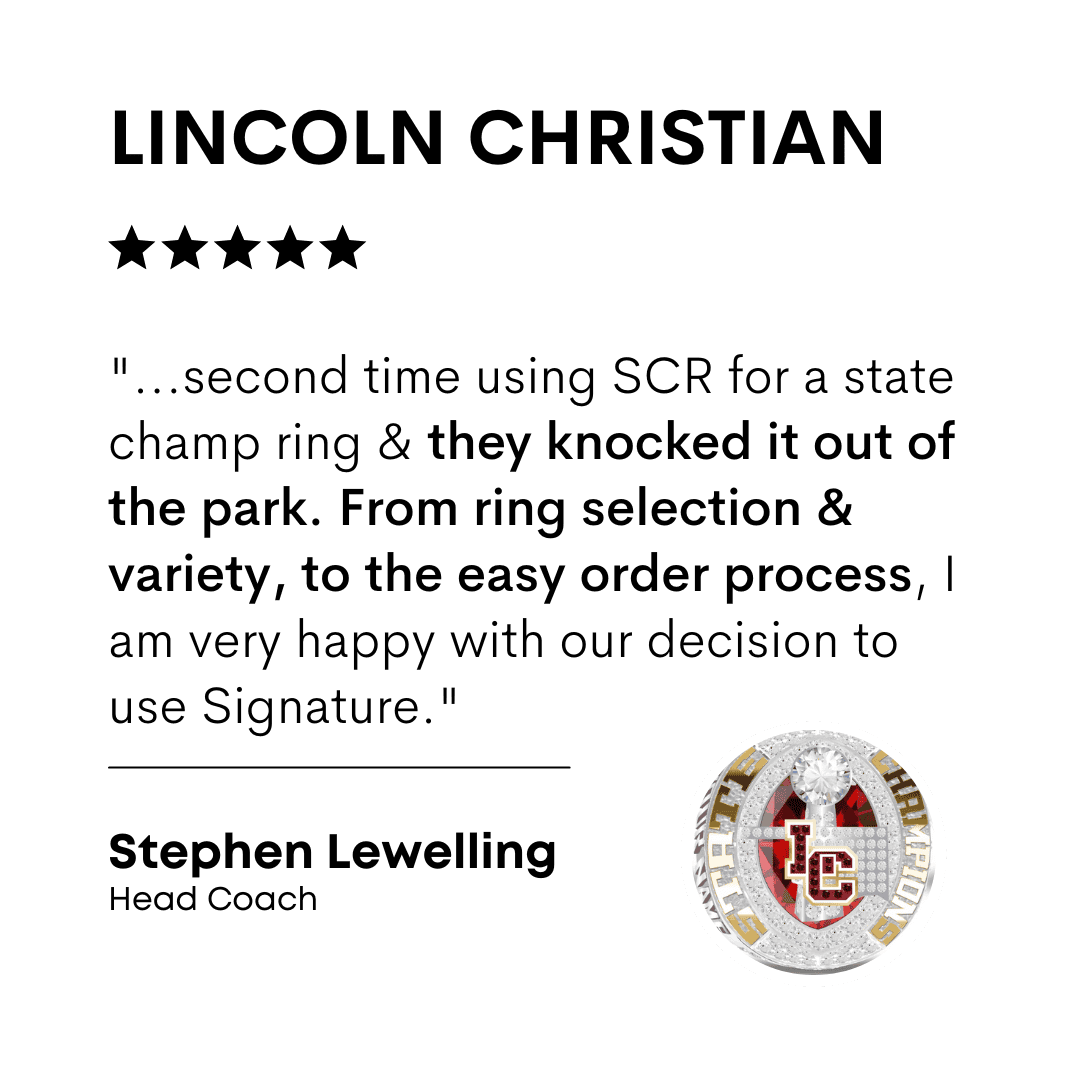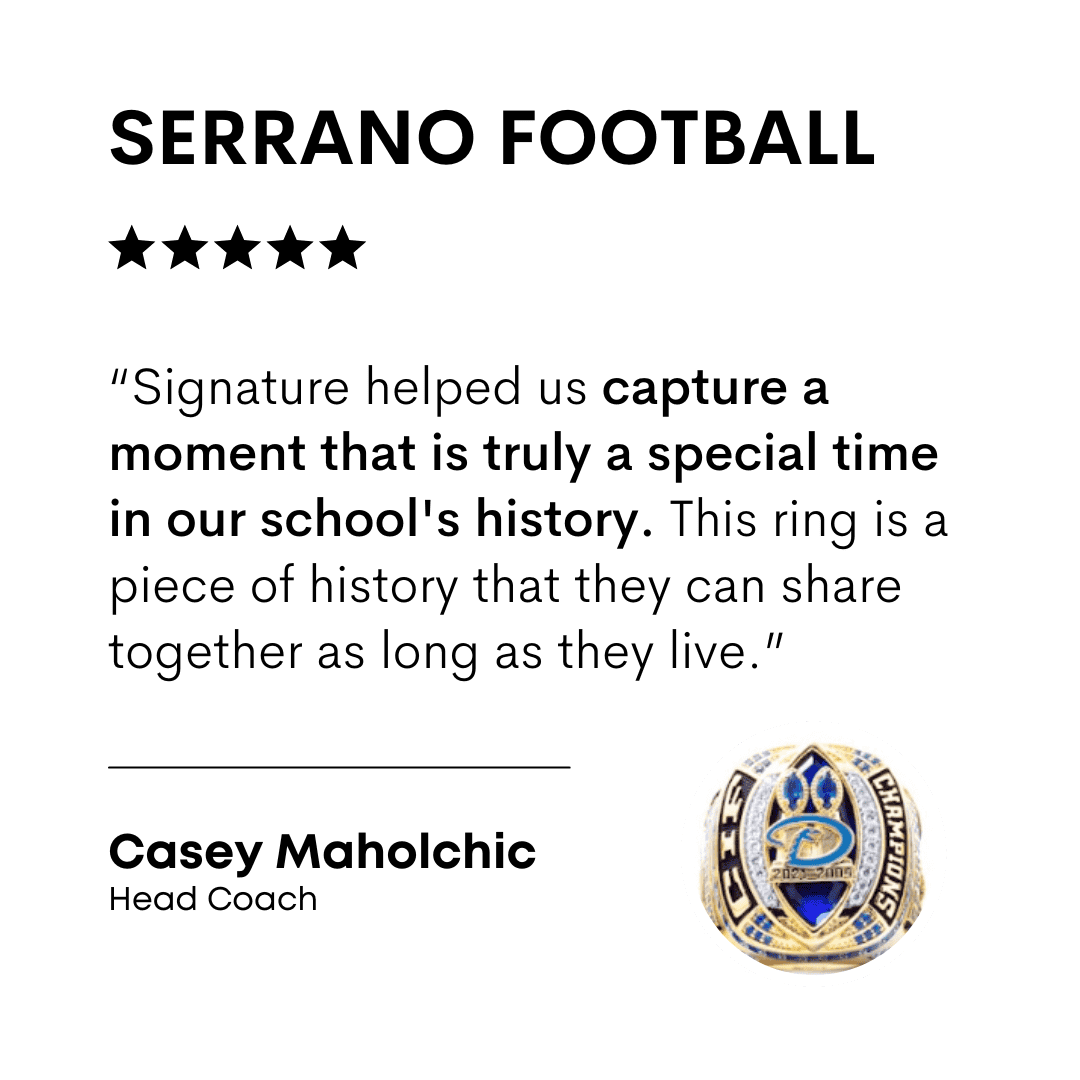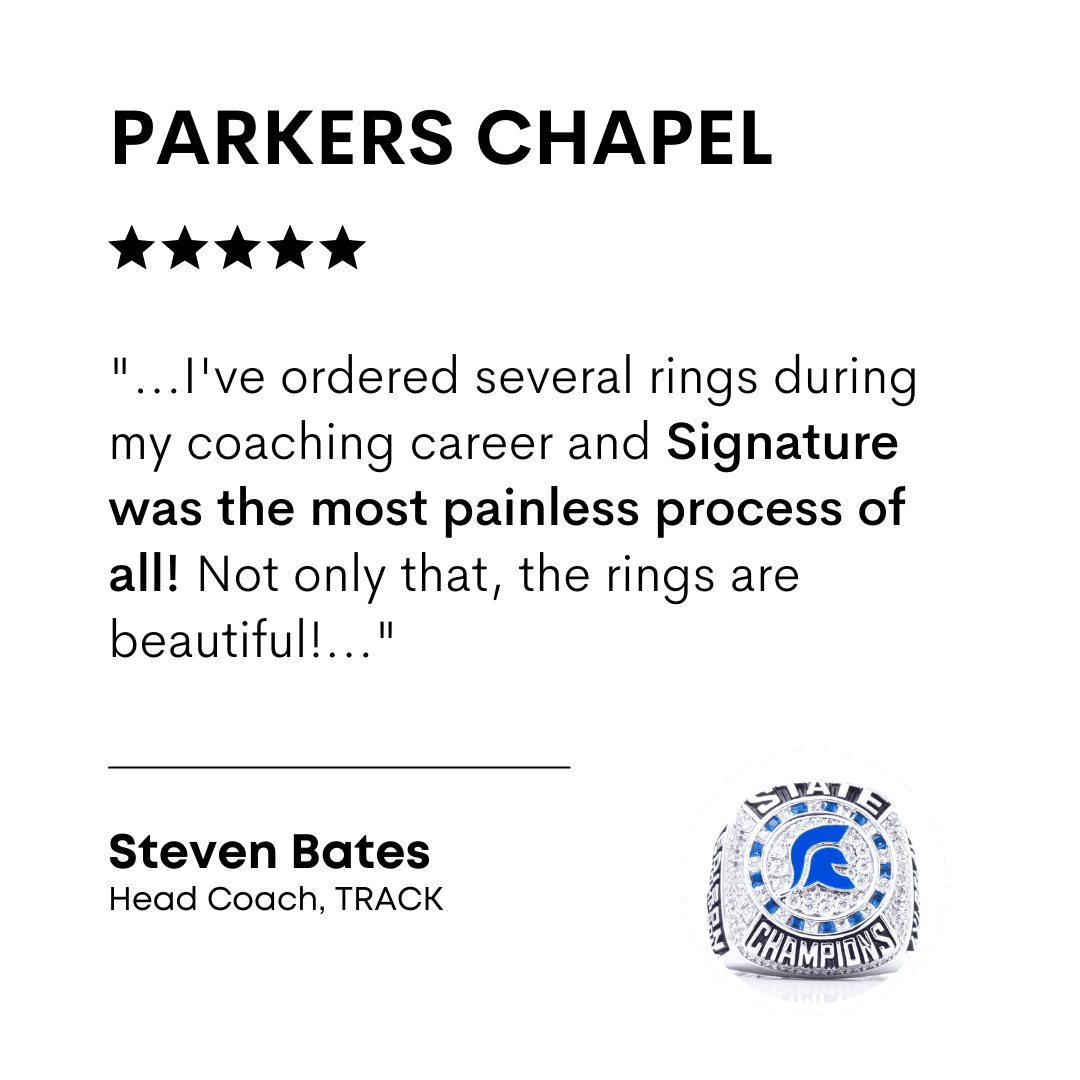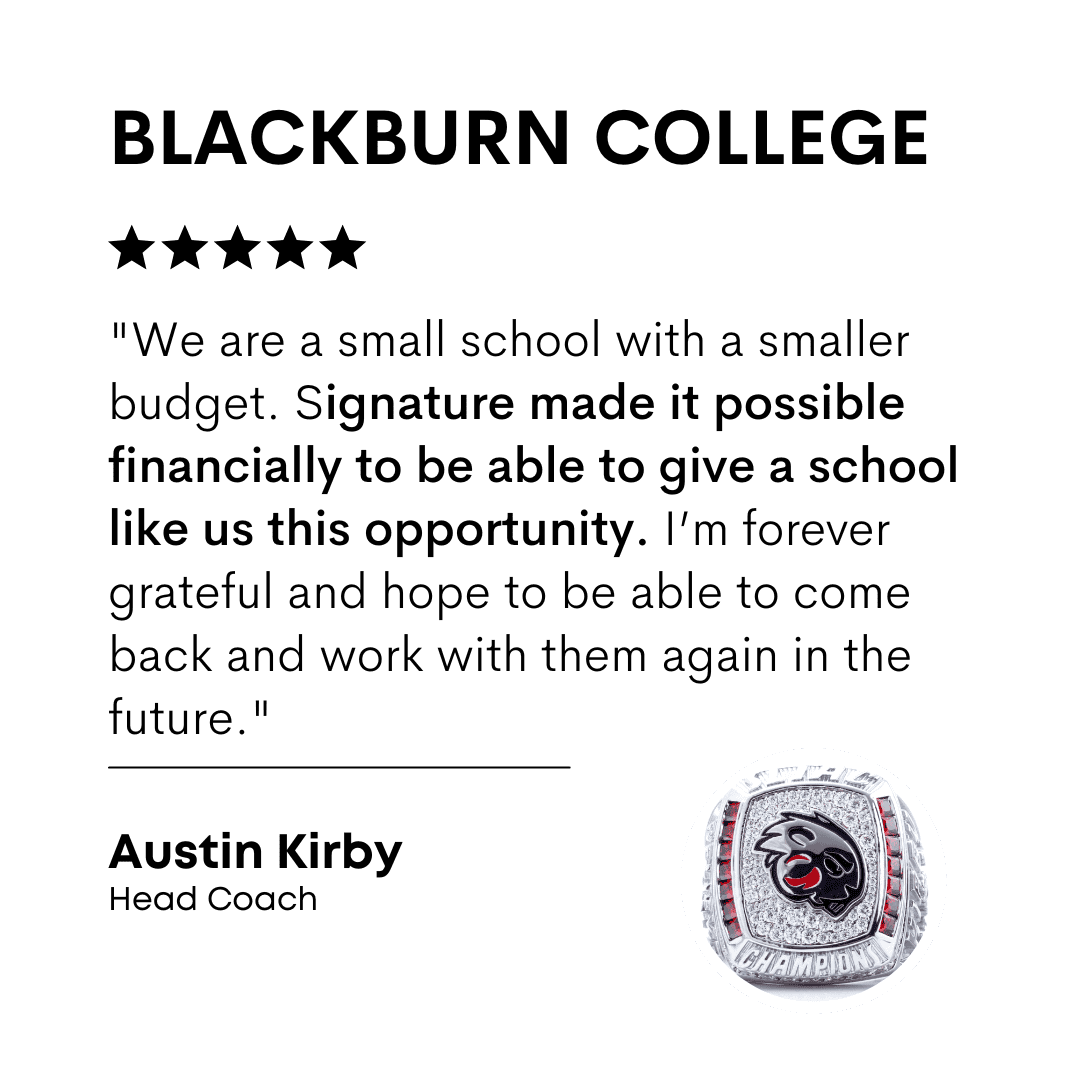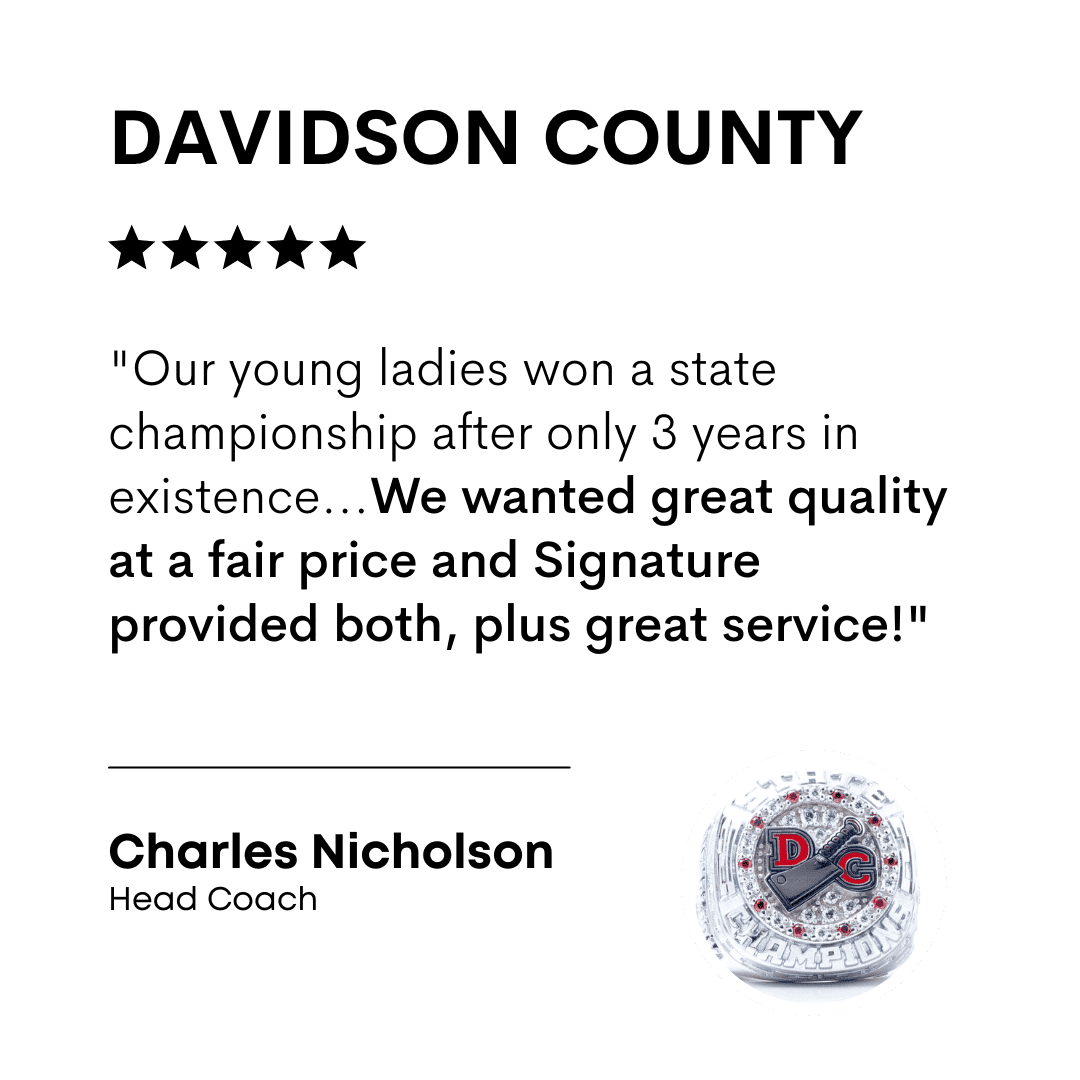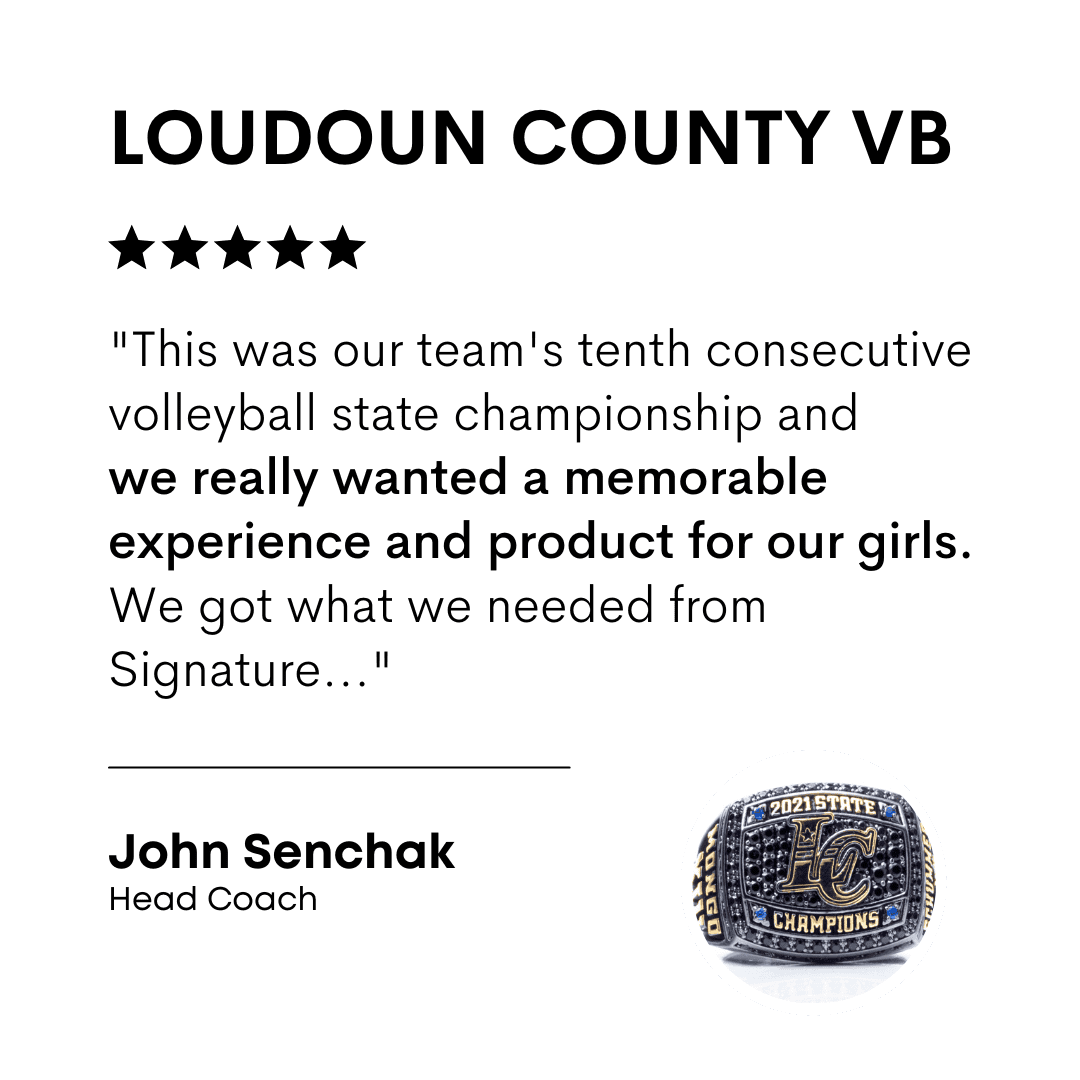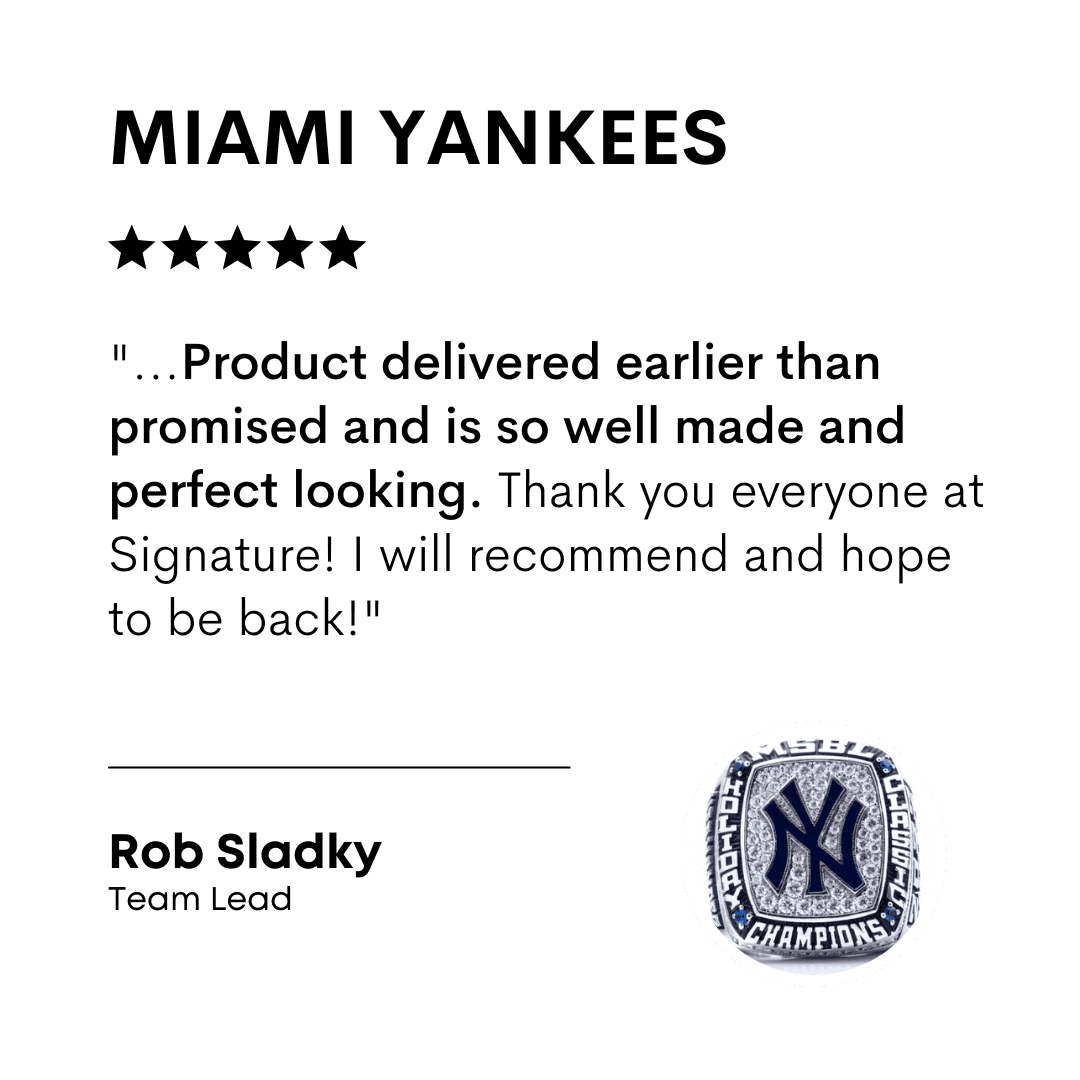 DESIGN PROCESS IN ACTION


__